Follow our Athletic Boosters on Facebook at Wilmington Athletic Boosters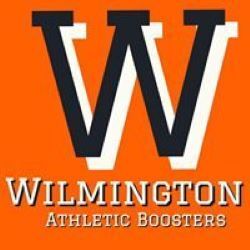 About The Boosters
The Wilmington City Schools Athletic Boosters Club is a non-profit organization that is committed to uniting students, parents, coaches, faculty, staff, alumni, and community in supporting and promoting ALL athletes. We work together to enhance school spirit and provide monetary support to continue a rich tradition of quality students. Meetings are held on the 2nd Wednesday of each month at 6:30 in the High School Library. Follow the Boosters on Facebook at Wilmington Athletic Boosters.
Purpose
To bring parents, teachers, coaches, and friends of the district together to support and promote the well-being of all athletics in the home, school, and community.
To act as a public relations facet to acquaint the general public with our programs and needs and to encourage participation in Booster Athletics.
Booster will work closely with the Athletic Director to provide the financial support to assist his department.
We shall work to promote and encourage community and school spirit.
"Coming together is a beginning; keeping together is progress; working together is success."
- Henry Ford