Hurricane Pride Club
Elementary buildings in WCSD recognize students who achieve high levels of success in the areas of academics, attendance, and behavior. Hurricane Pride recognition is determined quarterly. The following describes the quarterly qualifications.
Criteria
Academics
All A's and B's (Grades 2, 3, 4, 5)

O's & S+ on report card (Grade 1)
S & D on report card (Kindergarten)

Growth measure (determined by each grade level center)

No missing classroom work
Attendance
No more than 2 absences (13 hours) per quarter
Behavior
No Major Behavior Referrals

No more than 2 Minor Behavior Referrals
Quarterly Rewards
Hurricane Pride Quarterly Rewards will be determine by each grade level center and will be announced at the start of each new quarter. More information about quarterly rewards will be shared in the October newsletter.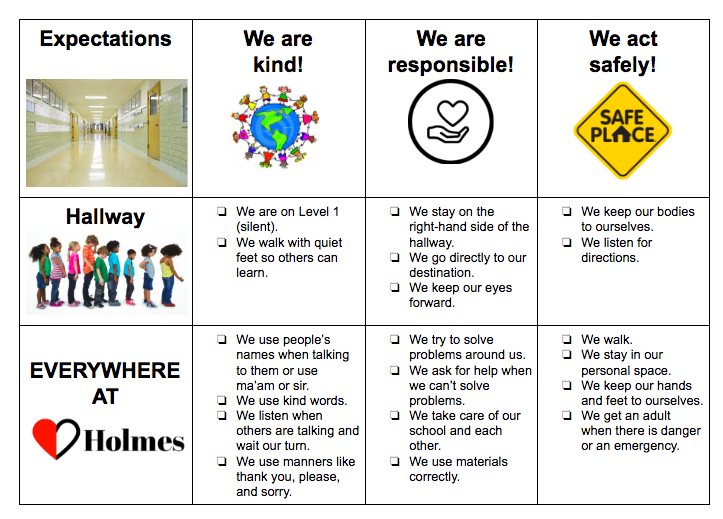 Hurricane Pride Pledge
Today I will do my best to be my best!
I will BE KIND.
I will BE RESPONSIBLE.
I will ACT SAFELY.
Today I will be a leader at Holmes Elementary School!