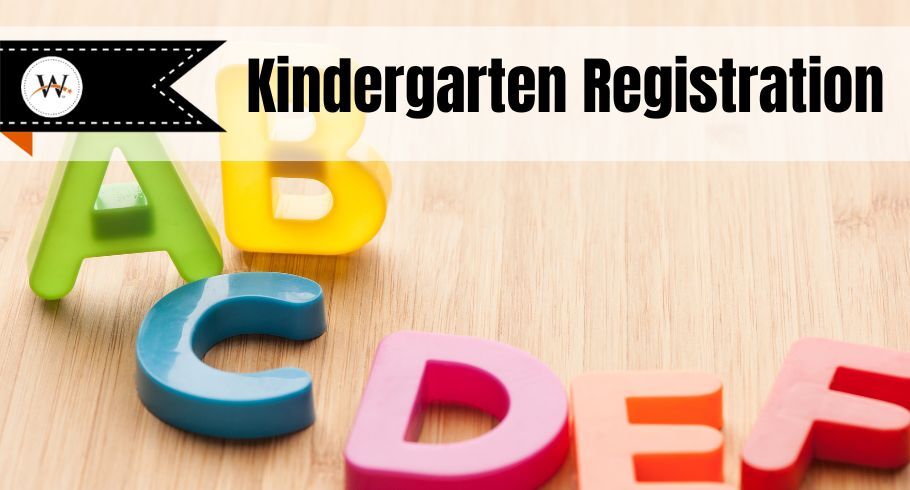 2023-2024 Enrollment
If your child will be 5 years old on or before September 30th, then they are eligible for entrance into Kindergarten at WCS for the upcoming school year. Enrollment begins March 1st.
Please contact the Enrollment Office at (937) 382-7410 for information on registering your child for Kindergarten.
Scheduling a Kindergarten Assessment
Mrs. Dunn and Holmes Elementary staff will follow-up with you via phone or e-mail with the following information after you have completed all the required materials for registration:
A kindergarten assessment appointment date and time

Your student's first day of school
Kindergarten Student Orientation
We will also hold a Kindergarten STUDENT orientation on the evening of August 14, 2023 at Holmes Elementary. More information will follow as the date approaches. Parents will have an opportunity to meet teachers, tour the building, and prepare their students for the first day of school.
Transportation Survey - Riding a bus
Complete our Transportation Interest Survey if you plan for your student to ride a bus to school. You will receive an official survey to confirm a transportation request in the summer months.
Frequently Asked Questions
Required Documents and Immunizations
The following documents are required to register a child in the Wilmington City Schools' Kindergarten program:
Birth Certificate or Passport

Social Security Card or copy of Federal Income Tax return showing child's Social Security Number

Custody Papers (if applicable)

Proof of Residency (current utility bill, rental agreement, mortgage closing document – Note: Driver's License is not acceptable proof of residency).

Parent Social Security

Parent Driver's License

Immunization Records (copy of immunizations that have been given as of registration day; must also provide complete immunization records which include KDG boosters prior to the first day of school if immunizations not complete at time of registration). The Ohio Revised code has established immunization requirements regarding entry into kindergarten. State law requires the following immunizations:

DtaP or DTP: Five (5) doses

Polio: Four (4) doses - Final dose must be after 4th birthday regardless of number of previous doses

Hepatitis B: Three (3) doses -Third dose must be after 164 days old

MMR (Measles, Mumps, Rubella): Two (2) doses

Chickenpox (Varicella): Two (2) doses or signed statement by parent of natural disease with day, month, and year.
Please see the Clinton County Health District Information (doc) for immunization clinics available at the Health Dept.
When does a child become eligible for Kindergarten at WCS?
If your child turns 5 on or before September 30th, then they are eligible to register for Kindergarten that Fall.
Can I register my student the night of the Kindergarten Orientation
No. You will register them online through FinalForms. See the Enrollment page for information on using FinalForms. Please be sure to take care of all registration steps prior to this event.
How can I prepare my child for Kindergarten
*The links in this area will let you leave the District's website. The linked sites are not under the control of the District and the District is not responsible for the contents of any linked sites, or any links contained in a linked site, or any changes or updates to such sites. The District is providing these links to you only as a convenience and the inclusion of any link does not imply endorsement of the site by the District.