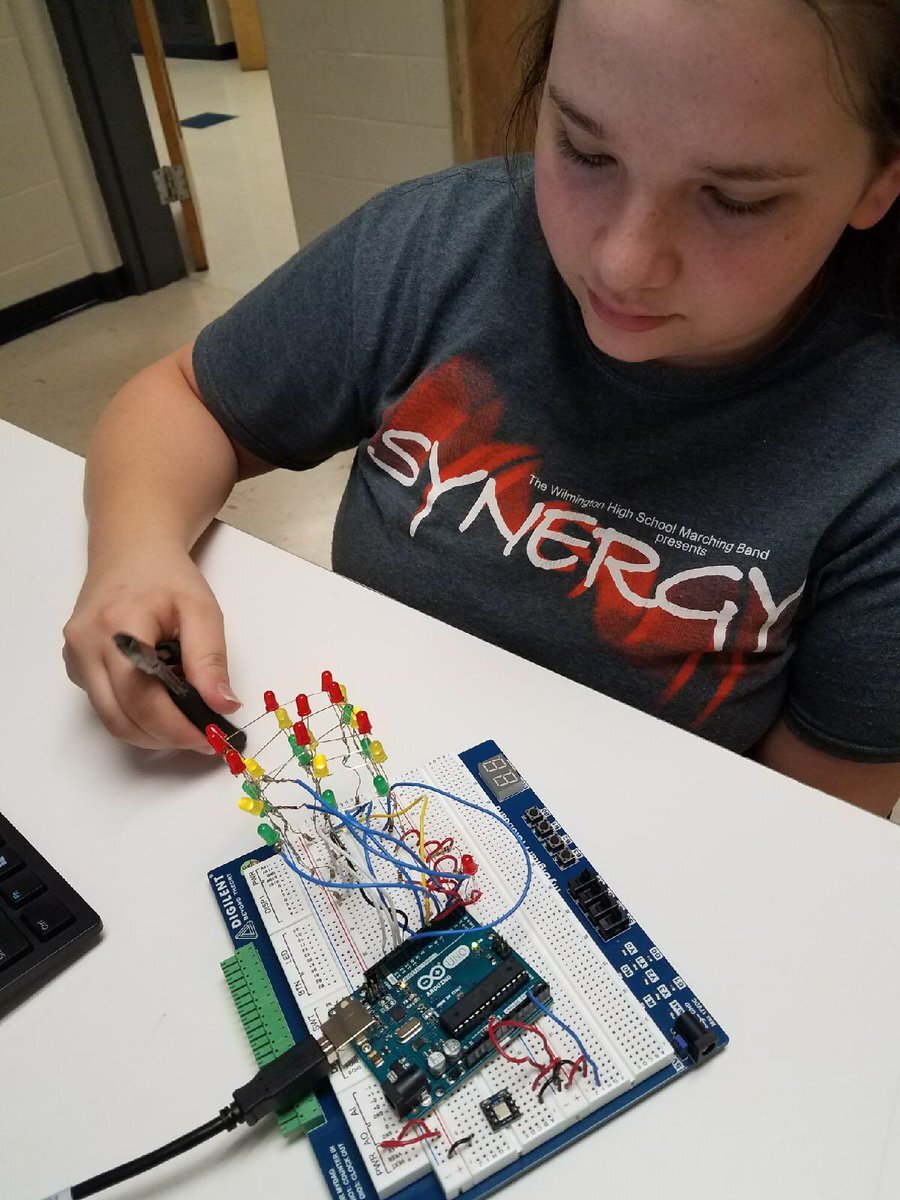 Don Sutton Director of Technology
Phone: ext 7421
Email: don.sutton@wilmington.k12.oh.us
Brian Roberts Network Support Specialist
Phone: ext 7419
Technology Initiative
Wilmington City Schools is a Google district currently supporting over 3000 chrome devices district wide.
Each elementary building is equipped with Chromebook carts that allow all students an opportunity to use a device. Every student in Grades 2-5 have access to a device everyday when they are at school. Each K-1 classroom has 10 Chromebooks that are available to use with students.
At Wilmington Middle School, each students in grades 6-8 have access to a device everyday while at school.
At Wilmington High School, the district is in its 5th year of a 1:1 Chromebook initiative. This means that every individual student at Wilmington High School has a personal Chromebook for his/her educational needs. Students have the opportunity to take the device home each night to extend their learning.
Chromebooks enable students to learn at school or on-the-go. We call this Anytime/Anywhere learning. The devices boot up in less than 8 seconds and have over 10 hours of battery life, making them ideal for schools.
To support this large undertaking, Wilmington High School implemented a Chromebook Help Desk called the Cane Tech Squad. This organization is a student-run computer support program where students and teachers can get technology help throughout the school day. Some of the services they provide are as follows: Chromebook Loaners, Chromebook Repair, Chromebook Secure Charging Station, Google Apps for Education support, Teacher Tech Support, and Student Tech Project Support.