Student Resources
Grades and Student Information
Progress Book access to check on your grades, assignments, attendance, and schedules.
Calendars
Lunch Menus - Access detailed lunch menus for each month
WCS Student Supports
Our school guidance counselors have additional supports for students and parents during the closure.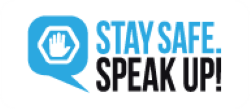 Student Safety
The online Student Safety Reporting system and 866-listen2me (866-547-8362) phone system are for students and parents to report concerns which may affect the peace of mind of students or jeopardize the safety of people or school facilities. You can also reach out to any WCS staff member.
For immediate/urgent concerns or emergencies please call 911.
A NEW app is available! Just search "Stay Safe. Speak Up!" in Google Play (Android) or the App store (iphone), download the app, enter our district code "Cane". That's it! Have your kids download it today.